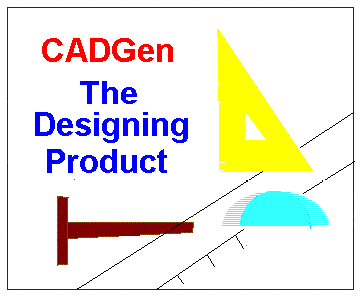 CADGen Documentation Webpage
[ 3 ]
THE EDITING FUNCTIONS
Once you have drawn your diagram or are in the process of drawing your diagram and you wish to make changes to any part of it there are powerful Edit function facilities available in the Edit Menu accessible from the top menu bar.
These mainly involve selecting an object or many objects and performing a modification such as moving, copying, rotating, deletion or changing some aspect of its apperance. As you can see from the Edit menu you may select any object (except text) by indicating it with a mouse click or by one of its properties.
When you select an object its colour will change in a light grey in appearence, this does not mean it has permenantly changed colour but that it has been selected, when de-selected its original colour will be restored unless of course you have specificly selected the Change Colour option.

Here is the object selection options:
Select Object will allow you to point and click on the objects you want to select, they each in turn when selectd will become light grey in appearence.
Select By Color will allow you to select all objects on your diagram that are currently drawn in the colour you express. This option will give you a colour selection box for you to make a choice.
Select By Layer: This option instructs CADGen to select all objects residing on a particular layer. This optiion gives you an box to input the layer number you wish to specify.
Select Object Type: This option allows you to make selection on for all objects of a certain type such as a circle, arc, box, line or point. Just check the type you wish to select from the list in the box.
Select By Window is slightly different as this option allows you to select all objects that appear in all or part in a rectangle indicated by clicking your mouse twice in opposite corners. The rectangle will appear as an adjusting rubber band just as if you were actually drawing a box rectangle except when you complete the rectangle all objects appearing in full or part will be selected and the box will disappear.
Un-Select option does what it says it will do any object you indicate will be unselected and return to its true colour and status.
Use of any of the Select options in the Edit menu will put CADGen into an Edit mode; this will enable the Right mouse button to present you with a series of editing tools for you to use. These include functions to move, copy, rotate, mirror, delete, and change colour or layer and of course to move into unselection mode.
The explaination of each is given.
The Editing functions are obtained any time while in Edit mode by pressing the Right button on your mouse. Such functions will apply to ALL selected objects at the time of initiating the function.
Move Specified will give you a box to specify the relative X and Y values by which you would wish to move the objects.
Move By Mouse is the mouse based move and works by mouse positioning and clicking two points for the specification of Move From and Move To positions. In the mouse menu the point modifiers will temporary be available for you to use when you specify these points.
Copy Specified works simular to the Move Specified except instead of moving the objects selected it will copy them in the new position leaving the original objects in place and still selected.
Copy By Mouse is the corresponding mouse based operation. You use the mouse to specify relative from and relative to positions simular to the Move By Mouse and you also have the point modifiers availble to help you.
Rotate Objects will give you a box for you to specify the amount in degrees you wish to rotate the object you have selected; This will be measured in a clockwise direction.
Mirror Objects will transpose the objects based in the centre of the whole group of selected objects on a plain at a specified angle which you specify in a dialog box.
Delete Objects will remove ALL selected objects from your diagram. Be careful, how you use this option as this cannot be reversed afterwards.
Change Color will change all selected objects to any colour you wish to select in the given colour changing box.
Change Layer will move all selected objects to any numbered layer you wish to specify in the box.
Un-Select will enable you to take any objects out of selection for which you subsequnetly click onto. Also the Right button menu will give you the option to de-select all objects thus ending editing mode, or moving back into selection mode.
You can also terminate selection mode by selecting an option from the Draw menu, forcing you back to Draw Mode. After leaving Edit Mode you may select a new Draw mode. Rotation and Mirror options are also available fo selected objects in the Edit menu itself. The Copy Rotate option will give you a rotated copy of the selected objects.
What are the other available options in the Edit menu ?
There are an additional instant editing functions for use on line objects: These are Break, Fillet and Extend Line. Those command options do not require you to select objects with the conventional Edit selection options but are edit modes in their own right. Here is a brief description of them:
The Break function is used to break a single line into 2 lines by removing a section of line, this will therefor leave you with 2 lines. This function works as a three mouse click operation: After selecting the Break operation in the Edit menu, the 1st operation is to select the line you wish to break by placing the mouse pointer any where over it and clicking on the left mouse button, then for the 2nd and 3rd mouse registering click on the break points on the line between which the line will be removed.
The Fillet function is used to join 2 lines by extending (or retracting) the lines to a single point. This command therefore requires you only to make a mouse left button click on each of the 2 lines. If it is not possible to extend the lines to a converging point then the operation is rejected. If those lines already intersect then the lines will be cut at the point keeping the sections of line where you have actually clicked on. This fillet option will actually reverse the effects of a previous break operation.
The Extract Line function is used to extend or retract a line to a new position. It works by first selecting the line in the section you wish to keep then on the new end of line. If on the line the line will shorten to that position. If further from the end then it will be extended to the nearest position keeping the line straight.
For all the above operations you have most of the mouse right button modifiers also available for you to use.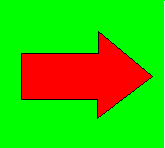 Next Page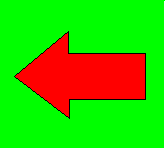 Previous Page
---

Order CADGen NOW
To contact EJS Enterprises - Email : EJS@CLARA.NET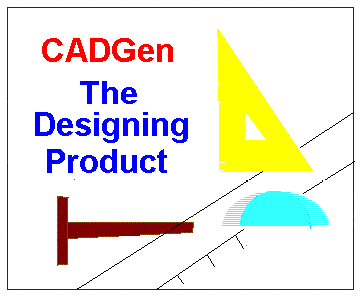 Back to CADGen Homepage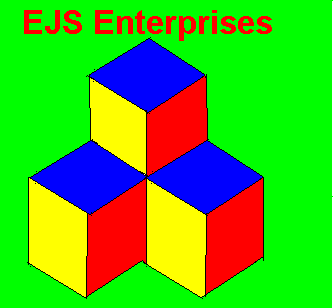 Go Back to Products Page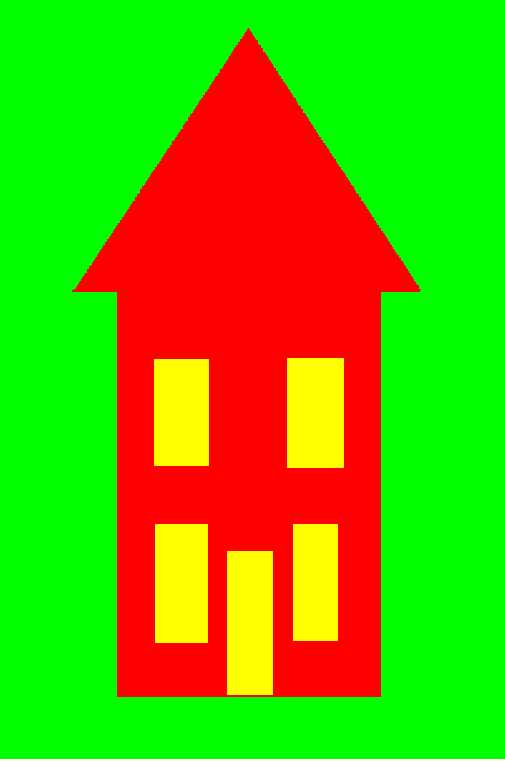 RETURN TO EJS ENTERPRISES HOME PAGE EJS Enterprises - CADGen Copyright (c) 2002.