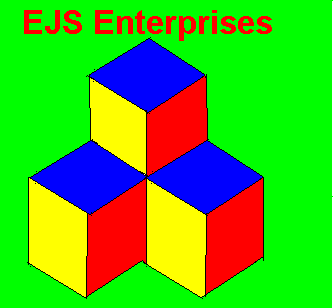 The CADGen Web Site
CADGen is a general purpose Computer Aided Designing package for most Windows systems.

This is CADGen :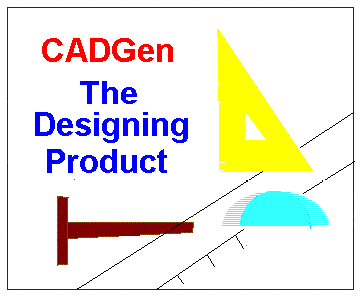 CADGen is a general purpose Computer Aided Design tool with features to build up any schematic diagram whatever your application.
A CADGen incorporated feature is that schematics from future specialised CAD products published by EJS ENTERPRISES will be able to be loaded or merged by CADGen onto a common document to form complete diagram.
CADGen Standard package - £40.
Including in the price is software product on disk and licence for single user with 3 months e-mail support. Additional support available on request.

To Order CADGen Click Here
---
The CADGen index :
Catalogue of CADGen Application packages
---
What this product can do :
CADGen can draw points, lines, circles, rectangles, polygons, arcs, elipses and freehand lines. positions can be drawn by mouse, specified as absolute or relative positions and can also handle polar co-ordinates.
There are also the popular editing functions such as break, fillet, rotate, mirror etc. It can draw and identify objects as different colours and on different layers of the schematic diagram.
You may select objects for editing or even selective filing into a seperate document, by mouse selection or by type, colour, or Layer.
---
CADGen Principal Features:
When CADGen is started, this product will open a new blank sheet of paper. You may either work from this, or load an existing schematic document.
To draw you must select a drawing mode from the Draw menu: This is the object you will be drawing. You may also select a color from the Color menu. ( The default is Black ).
Draw Menu :
This menu enables you to :
Plot Point : Plots point on each left mouse click.
Draw Line : Left mouse clicks on start and on finish points.
Orthno Line : Same as Draw Line except will be approximated to horizontal or vertical position.
Circle : Click on centre and circumference.
Box : On Corner and opposite corner.
Reg. Poly : Click on centre and corner and specify number of sides.
Ellipse : Specified as a rectangle Box containing the ellipse.
Arc : Click on centre of circle and start and finish of Arc in a clockwise direction.
Text : Text entry panel.
Wide Line : As Draw Line with width specification. (appears as a rectangle).
Mouse Draw : Click to toggle start and stop drawing with mouse. Will draw as mouse is moved.
Edit Menu:
This menu enables you to :
Go into Select / unSelect object modes.
Change working Layer and Scale of diagram.
Group and Un-group selected objects.
Rotate, Mirror, Break Lines into 2 Lines, Fillet 2 Lines, and Extend/Shorten a Line.
Dimension Menu :
Define Accuracy and metric working units.
Toggle on/off the Grid and Snap facility.
Add in Dimension to your diagram.
File Menu Facilities:
Save Selected : Saves selected objects only in alternative file.
Merge File : To merge another file into your drawing.
View Menu Facilities:
Pan View : Moves drawing under visable window.
Pan Begin : Returns window to origin of drawing. (Top - Lefthand corner).
Go To : Pans drawing to specified location.
Additional Modifiers :
As an alternative to specifying a point with your mouse, you may use a modifier from a floating menu obtained by clicking the right button of your mouse.
This will contain modifier options such as Specification of point, End point, Mid point, Centre etc. Which enables you to just select a reference which may be an object or another point.
---
Getting Started :
Load supplied disk into your disk drive, then from the Start menu 'Run a:\Setup'.
This should create a CADGen folder on your hard disk C:.
If this doesnn't work, for example your working disk is not drive C: then create a folder with Windows Explorer and copy the contents of the disk into your folder.
You may create a shortcut to CADGen which will give you an icon on your Windows screen.
---
Getting Help with CADGen :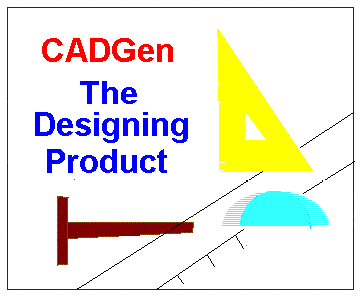 CADGen Online documentation.

Any additional quiries with CADGen or any other product from EJS ENTERPRISES
---

Order CADGen NOW
To contact EJS Enterprises - Email : EJS@CLARA.NET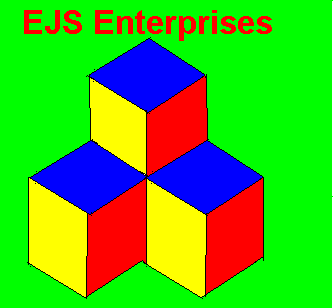 Go Back to Products Page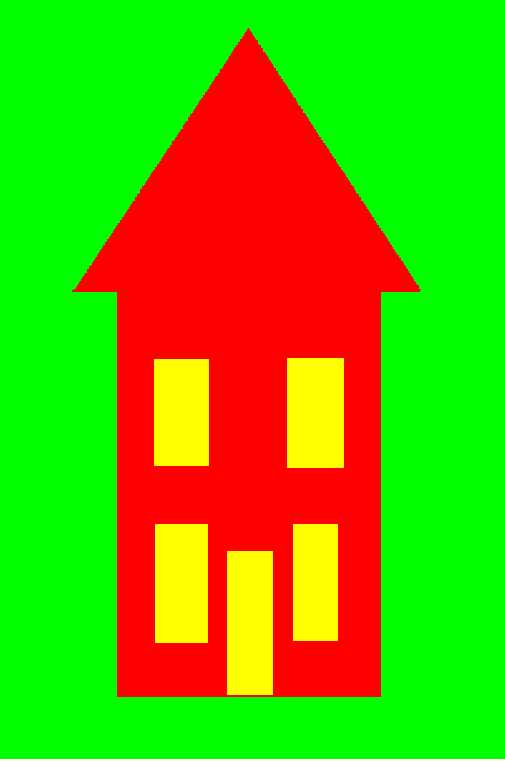 RETURN TO EJS ENTERPRISES HOME PAGE