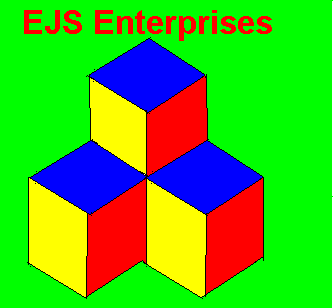 THE ENTERPRISER

THE ENTERPRISER is the combined stock control, Customer Sales, Supplier and Ledger database & Cashflow charting package.
This powerful package is ideal for small to medium sized businesses; Also for new companies just beginning to trade.
THE ENTERPRISER is priced at £29.95 per copy.
To Order THE ENTERPRISER Click Here
---
THE ENTERPRISER Index :
---
THE ENTERPRISER enables you :
To keep track of your customer details and purchases, and their payments to you.
Integrates deliveries from your suppliers, entry of stock records, and Products.
Gives stock levels and products information to hand.
Twin Cashflow charting giving spreadsheet editing power.
THE ENTERPRISER is an integrated database with features to keep your financial transaction organized.
It has integrated databases holding Customer & Supplier transactions, Stock levels and location, and Products on market.
The Cash flow trading sheets are presented as a special ready designed streadsheets, with seperate versions for forecasting trade in advance; Alongside the actual trading results cashflow sheet.
These cash flow spreadsheet include features to extract sales and costs data from the trading databases.
A Year-End consolidation profit/loss sheet: automatically extracted from your actual trading sheet.
Back to top of THE ENTERPRISER homepage
---
You can keep records of your customer details and sales, Purchases of materials from suppliers. Also keep track of Items in stock, stock quanities and locations. Merchandise and sale prices.
There are transaction operations accessible from menu bar, tool bar buttons and directly accessible from entry listings in the viewing windows of the program.

There is also the powerful Cash flow spreadsheets built into this package. This feature has 2 seperate versions.
The Actual results cash flow spreadsheet.
The Trading cash flow forecast spreadsheet.
These spreadsheets are for you to record trading receipts and expenditure as you trade and to help you in your business forecasting.
Back to top of THE ENTERPRISER homepage
---
DATABASES BUILT INTO THE ENTERPRISER

Customer database: Containing details and sales records.
Supplier database: Containing details and materials purchased.
Stock and Merchandise databases : Containing Items in stock, location, value, Products on sale and their sale price.
Each database has its own set of transactions accessible from the corresponding pull-down menus listed on the menu bar at the top of the package window. There are also tool bar buttons provided for the most common operations.
Back to top of THE ENTERPRISER homepage
---
The ENTERPRISER Cash flow spreadsheets:
There are 2 spreadsheets for each account file.
The Cash flow forecast spreadsheet : For projecting forecast trading figures.
The Cash flow results spreadsheet : For recording actual receipts/expenditure as they happen.
Each spreadsheet is capable of holding 7 years of data with one year visable on each viewing window. There are 12 monthly columns with receipt and cost items listed as rows. Each row keeps running totals as sheets are amended.
Amendments can be performed moving your mouse pointer inside the rectangle entry and clicking one of the buttons. The left button gives you a direct keyboard changing feature, while the right buttons have more features such as database data extractions, and entry repeating features for data occurring in monthly, 3 or 6 monthly intervals, or annually.
There is a year ending summary report feature that can extract data from the actual recorded cash flow spreadsheet version. There is also a basic profit tax calculation feature.
Back to top of THE ENTERPRISER homepage
---
Load the supplied disk into your disk drive, then from the start menu 'Run a:\Setup'. This should create an Enterpriser folder on your hard drive (C:). If this doesn't work, for example your working disk is not drive C: then create a folder with Windows Explorer and copy the contents of the disk into your folder. You can create a shortcut to THE ENTERPRISER which will give you an icon on your Windows Screen.
Back to top of THE ENTERPRISER homepage
---
You can get help for THE ENTERPRISER from EJS Enterprises.
Back to top of THE ENTERPRISER homepage
---
To contact EJS Enterprises - Email : EJS@CLARA.NET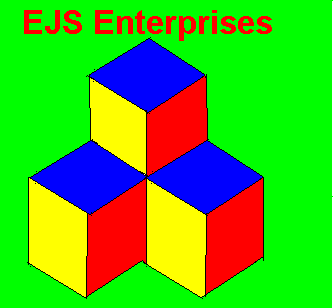 Go Back to Products Page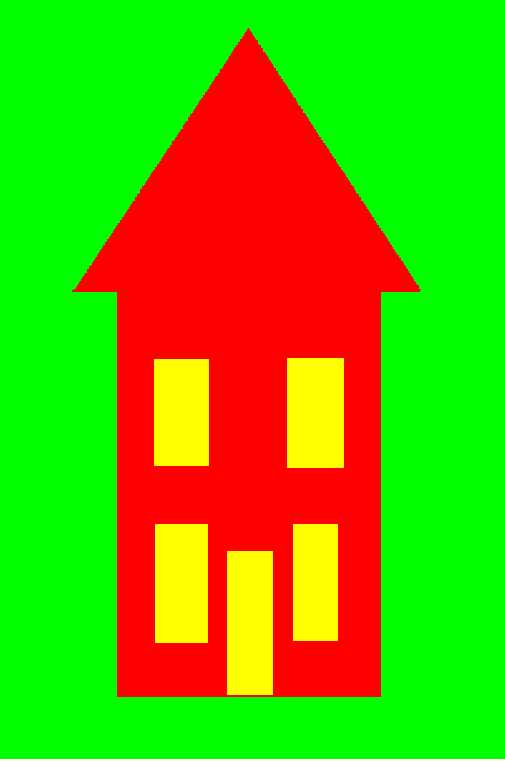 RETURN TO EJS ENTERPRISES HOME PAGE