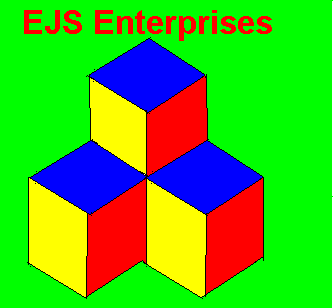 Old Archived News
18 March 2003 - The Enterpriser - The accounting database and cashflow spreadsheet package is now available.
02 Nov 2002 - CADElecD The new Digital Electronics designing package for CADGen released.
12 June 2002 - StkShare upgraded to hold cash accounts.
10 Dec 2001 - A CADGen free 1 month demostration program NOW available, with text manual.
1 Nov 2001 - New Version of CADGen lanched - version 2.1
21 Aug 2001 - SuperCABS is withdrawn from Sale being replaced by the more powerful PowerCABS. SuperCABS database files are compatible with the new PowerCABS system. SuperCABS will still be supported for the next 12 months, however, Current users of SuperCABS can get an e-mailed upgrade to PowerCABS for ONLY £5. (£15 on disk).
1 Jan 2000 - EJS Enterprise moves into new premises on the South coast of England.
To contact EJS Enterprises - Email : EJS@CLARA.NET